Congratulations
Posted by TDA on 24 August 2018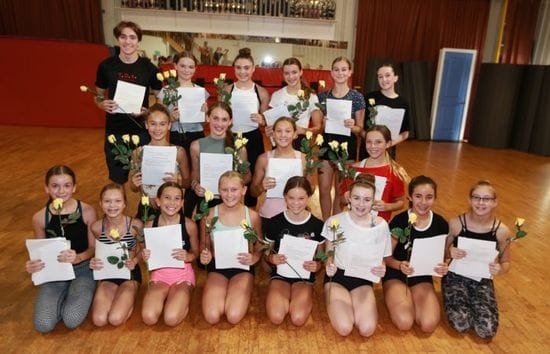 To the following students that have been nominated to take part of the North American BATD (British Association of Teachers of Dancing) Trixie Hardy Scholarships.....
Ryley Prebble, Joshua Forrest, Kylie Vozza, Erin Miess, Laci Kendrick, Sofia Pawlowski, Vanessa Gagne, Shaelynn Wisemen, Alyssa Cooper, Jessica Azzopardi, Teagan Moore, Kaylee Quigley, Hannah Van Gennip, Lily Bright, Brianna Maalouf, Mila Salazar, Madison Walker, and Abbie Bradbury. Missing is Janie Cornish and Bianca Arantes.
THESE STUDENTS RECEIVED ONE OF THE HIGHEST MARKS "HONOURS PLUS" BY THE EXAMINER IN BALLET, JAZZ AND TAP. SOME STUDENTS WERE NOMINATED IN ALL THE DISCIPLINES.
CONGRATULATION DANCERS YOU HAVE WORKED SO HARD!