A certified Member of the Canadian Dance Teachers Association (C.D.T.A.) and British Association of Teachers of Dance (B.A.T.D.), Barbara's repertoire is extensive. Her studies span various esteemed schools throughout Toronto and North America and include Ballet folk Choreography in Lublin and Poland. She has performed across Canada with the Canadian Heritage festival and won the Canadian Championship in lambada, becoming a semi-finalist in Italy. She has danced as an Toronto Argonaut Sunshine Girl and performed at Various Convention and Industrial shows.
Barbara has made several T.V. appearances and has choreographed many routines for T.V. variety shows, Toronto Blue Jays, C.N.E. and the opening ceremonies for the Ontario Summer Games. Barbara regularly attends dance seminars and conventions to maintain her high level in dance standard. She is also proud to see some of her students go on to perform on cruise ships,Los Angeles , California with Mariah Carey, Stratford Festival Guys and Dolls, T.V. commercials or become teachers and open dance studios of their own. She has Choreographed and performed as backup dancers for "The Living Legends Impersonators" throughout Ontario. She also choreographed and performed for Bobby Curtola at various fairs and concerts.
Most recently Barbara choreographed a Duet Dance Number for the Senior Show at The Roy Thompson Toronto.


Studio Manager / Assistant Director
Kianna Forrest has been dancing for over 19 years now and has become a certified dance teacher with the British Association of Teachers in Dancing (B.A.T.D). Kianna has had many dance opportunities through the years and has been in multiple shows such as performing for the Harlem Globetrotter half time show, the Toronto Argonauts half time show, alumni on the Ryerson Dance Pak performing for multiple basketball games and competitions, has been on television performing for Roll Play, and has joined a dance company called "TDC Dance Entertainment" where she performs for multiple times a month for different shows and will be given multiple opportunities. Kianna's 2 biggest accomplishment have been accepted into the Rockets Summer Dance Intensive in New York City where she danced for a full week training like the Rockets. She has also won the British Association of Teachers of Dancing across North America for jazz and was flown out to England where she represented Canada and out of 101 soloists made the cut for top 20. Kianna trains in many disciplines such as jazz, tap, ballet, acro, hip hop, lyrical, contemporary, musical theatre and more. Kianna has so much passion to offer all of her student she teaches and her love for dance is only becoming strong for the teaching world. Kianna has recently joined the Toronto Rock Cheerleading where she performs in front of 15,000 people at the ACC. Kianna is a graduate of Ryerson university and studies Professional communications. As the owners daughter Kianna has multiple things to offer and is excited to be teaching for her 6th year now and can't wait to bring everything she's got into Theatre dance Academy.
Words to live by Try your best and give 100% effort and never give up. Give it your all! Smile all the time, have lots of energy, and always be kind!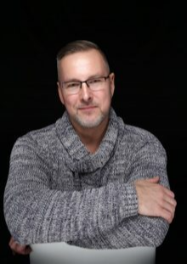 Mr. Jensen has over 30 years of experience dancing, teaching, choreographing and adjudicating. A full member of the Canadian Dance Teachers Association, Stage Division Tap and Jazz, and also a former Director on the Ontario Branch of the C.D.T.A., Mr. Jensen has also attained his Advanced 1 Cecchetti through examination by the National Ballet of Canada, and a post graduate and scholarship recipient of the Dance Master's of America Teacher's Training School in Tap, Jazz, Ballet and Modern.
As Co-founder and Director of the PROFESSIONAL ADJUDICATOR'S ALLIANCE Mr. Jensen and his partner Scott Kufske hope to unite and educate adjudicators across North America, as well as helping young and aspiring new adjudicators get a fantastic start to the world of judging!
Mr. Jensen has been a free lance teacher in south western Ontario for many years, training and developing his talents as an inspiring choreographer and instructor. His award winning choreography has been showcased at many competitions and festivals throughout Ontario. He has studied with such teachers as Dulcie Lee, in Melbourne Australia, Sam Fiorello, Bob Rizzo, Gus Giordano, and Tom Ralabate and has taught workshops, summer schools and master classes across Canada and into the United States. Some of Mr. Jensen's students have gone on to The National Ballet of Canada, Boston Ballet School and The New York City Rockets and even Broadway!. Other students have achieved many film and television credits.
Mr. Jensen is an accomplished and sought after adjudicator, judging competitions across Canada annually, has danced professionally in many industrial shows nationally, has worked professionally with Patti Labelle, Rita McNeil, the Bare Naked Ladies and Will Ferrell and Molly Shannon. He has appeared in several movies, commercials and T.V. specials. Mr. Jensen has been the choreographer for Genentech/Roche Pharmaceuticals Annual General Meeting for the past six years; working with the senior executives and marketing department Directors to help produce their opening awards ceremonies in Las Vegas Nevada.


Courtney has been part of the dance industry for over 20 years. As a dance instructor and choreographer, Courtney specializes in lyrical, contemporary, jazz, tap, song and dance, and musical theatre. Courtney is a graduate of the Randolph Academy for the Performing Arts triple threat school, studying extensively in dance, drama, and vocal. She is a certified jazz and tap instructor under the A.D.A.P.T. syllabus, a module 1 certified acro instructor under the Acrobatic Arts syllabus, and a member of the Professional Adjudicators Alliance.
As a performer, Courtney has had the pleasure to train under many notable instructors and choreographers in the industry. Some of Courtney's performance credits include: Thoroughly Modern Millie: Toronto, ON; Anne of Green Gables: Toronto, ON; The Short Bus: Bite TV; The Heidi Chronicles: Toronto, ON; Miss Canada Globe Pageant: Toronto, ON; Steve Nash Charity Basketball Game: Toronto, ON; Grease Ball 50's Concert: Niagara Falls, ON; and 80's workout dancer: Koodo Mobile Promotional Print Ad Campaign.
Courtney is a highly sought after choreographer and instructor who thrives on making new connections through creating pieces as a guest choreographer and workshop teacher. Her choreography has received top accolades including overall titles, top scores, and choreography awards at both the regional and national competitive level for her unique style and creativity. Courtney's work has been featured in Dance Teacher Magazine and many of her students have gone on to professional careers in the industry including television (Lost & Found; The Next Step), cruise lines (Norwegian; Caribbean), dance companies (The Radio City Rockettes Summer Intensive; Joffrey School of Ballet), dance packs (Toronto Rock Cheerleaders; Raptors Dance Pak), and dance education (Ryerson; George Brown; Randolph).
Courtney is honoured to share her knowledge and passion for dance with the next generation as an adjudicator at various competitions across Canada. Courtney prides herself on continuing to develop her craft through workshops, seminars, and classes to push both her dancers and herself as an artist.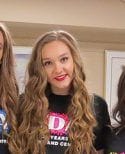 Dancing for over 19 years now and has become a certified dance teacher with the British Association of Teachers in Dancing (B.A.T.D). has had many dance opportunities through the years and has been in multiple shows such as performing for the Harlem Globetrotter half time show, the Toronto Argonauts half time show is honoured to share her knowledge and passion for dance. Taela is a graduate of McMaster University.
Words to live by work hard and always be yourself.

Jane Santen is a certified member of the British Association of Teachers in Dancing (B.A.T.D). and currently has her Acrobatique AcroDance Certification In Progress for Junior, Intermediate and Advanced levels. Jane has trained at Theatre Dance Academy for over 15 years, and was a teaching assistant for 5+ years. She competed in many different styles including Jazz, Lyrical, Tap, and Contemporary, but her love is for Acro. Jane performed in many local shows with her studio including the Oshawa Parade of Lights, Harlem Globetrotters Halftime Show, Argonauts Halftime Show, and more! Her passion and talent was able to land her a feature on TSN's "Off the Record" as an acrobatic ninja! In 2014 Jane represented her country in Prague at the International Dance Organization's ShowDance competition. In addition to her dance training, Jane graduated from Ryerson University with a Bachelor of Commerce in Retail Management, with Distinction and a minor in Marketing. She now works full time in her field while still pursuing her love of dance through teaching at TDA.
Jane has been teaching at the Academy for over 5 years, focusing on the acro program. Miss Jane teaches tumbling, acro foundations, contortion for dancers and choreography for competitive extended lines/groups/trios/duets/solos and recreational groups. She looks to create strong, flexible and adaptable acrobats while teaching at the studio. In her few years of teaching competitive dance, Jane's routines have won numerous overall awards, many judges choice awards, and some choreography awards! Jane continues to educate herself and grow as a dance teacher and is always excited to challenge her students to become the best that they can be!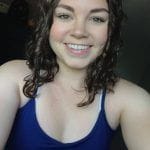 Brianne Dallas began dancing at the age of nine as a recreational dancer at Theatre Dance Academy. Wanting to take on more, Brianne began competing as a member of Theatre Dance Academy's competitive team for seven years. As a competitive dancer Brianne was given the opportunity to perform in a variety of events such as musicals, charity events and fashion shows. After high school graduation Brianne continued dancing throughout university, competing on a select team against other well-trained dancers across Canada. Brianne was hired as the Head Coach of the University of Ontario Institute of Technology's Varsity Dance Team for two consecutive years.
This opportunity pushed Brianne to become heavily involved in choreographing routines and working with dancers. Brianne was also selected to fulfill the position as a guest choreographer with the Eastdale Dance Program in 2018. Currently, Brianne teaches both recreational and competitive classes at Theatre Dance Academy. Brianne trained in many disciplines including, tap, jazz, ballet, hip hop, lyrical, contemporary, modern and musical theatre. As a student/dancer Brianne competed solos in tap, jazz and lyrical. As a teacher Brianne now choreographs solos in jazz, acro, hip hop and tap. Brianne's love for the art of dance continues to push her to new limits while working with determined dancers. Brianne's favourite thing about teaching is seeing the dancers hard work pay off when they hit the stage, receive a well-deserved score or nail a new acro trick they have been working so hard on!