TDA students win Jazz and Tap Division in the North American BATD Trixie Hardy Scholarship
Posted by TDA on 31 October 2017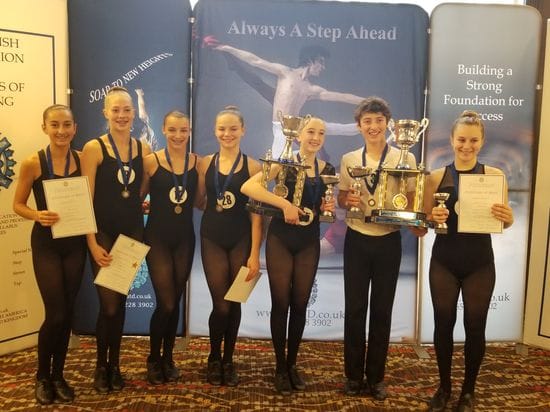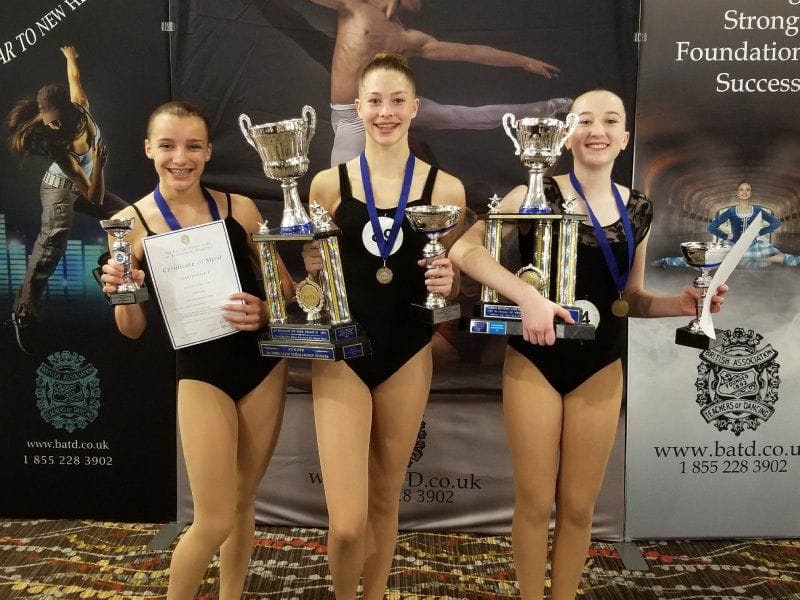 Congratulations to our TDA students for winning Jazz and Tap Division in the North American BATD Trixie Hardy Scholarship this past Weekend in Toronto!!!
*BATD North American Junior Modern/Jazz Winner Brooklyn Best
*Junior Modern/Jazz Runner-up Ryley Prebble
*Junior Modern/Jazz Fifth Place Kylie Vozza
*Top 10 Modern/Jazz Rachel Simpson
*BATD North American Junior Stage/Tap Winner Matthew Azzopardi
*Junior Stage/Tap Runner-up Ryley Prebble
*Junior Stage/Tap Fourth place Rachel Simpson
*Top 10 Stage/Tap Brooklyn Best
*BATD North American Senior Stage/Tap Sixth Place Meagan Simpson
It was an amazing Weekend!! Out of 1000's and 1000's of Dancers that participate in exams across Canada a few are nominated and invited to the scholarships (this past weekend) for their high marks in BATD Exam Work.This year 25 TDA students were selected.
Special recognition goes to the following students for their call backs and participation
Mika Pawlowski, Joshua Forrest, Chloe Tsigaridas, Skylar Spratley, Michelle Chant, Le Shawn Bernett, Elise Jun, Cristina Kuchurean, Alicia Szabunia, Kristin Rehill, Janie Cornish, Laci Kendrick, Erin Miess, Alyssa Cooper, Sierra Johnson, Jessica Azzopardi, Vanessa Gayne, and Shaelynn Wiseman,
I would like to Thank all the TDA Dance Teachers! You all contribute to the success of our students!!
This event is very challenging and it is an exciting and wonderful experience!!!
I am so proud of all my students!!!
Dance with the Best! Theatre Dance Academy All the Way! TDA Rocks!